Website Design, Development & Hosting
From conceptualisation, to strategic design, XTATX Studio provides the tools required for your website development. Yes, we can also host your site for an affordable annual fee, as well as ensure your site is well ranked on Google (aka SEO – Search Engine Optimisation).
Equichance.fr is available for viewing after a few weeks of develompent.
Visual content was also developed by the XTATX Studio team and we supported Equichance's founder Sabine Gardener, in conceptualising the structure of the website.
Touching on an ongoing communications strategy, we created a blog for monthly updates on the progress made at the Equine therapy site as it prepares to launch in Spring 2024. This way, funders and potential donors can see the concrete progress made in the run up to its launch.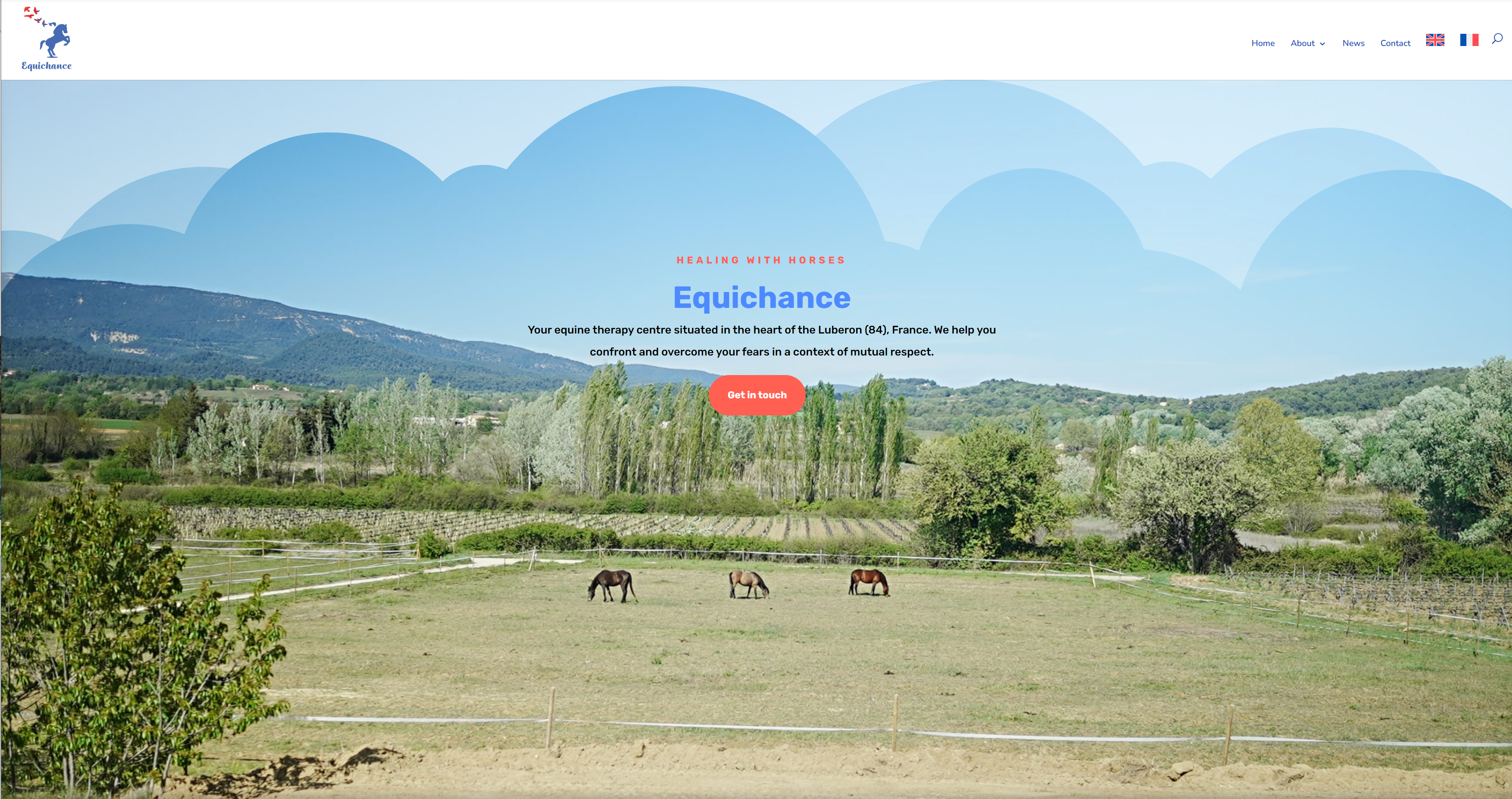 The website is available in both English and French so as to speak to both a local and international audience.
As an equine therapy centre, the horses make up first and foremost the operational team. We have played into this messaging by introducing each horse as a core team member.
Soon to launch is a new website created with Marseille-based aerial performance association: Houle Douce.
This innovative, community oriented group of sporty artists have put their trust in the XTATX team to create a new site that they can be proud of.
With an aim to increase the quantity of shows they are commissioned for, XTATX is busy at work developing their portfolio of work and intricate offering in a visually impactful way.
Stay tuned for now. Their current website proudly displays the message "désolé, notre site se refait une beauté", translating to: "sorry, our website is having a make over".
We can't wait to reveal the new look!
Geneva-based live interpreter and translater Tazara S. approached us with a brief to create a new brand for her soon to launch translation and interpretation service company.
Having finalised the logo, we are now focused on the final missing content to the website to launch to the world with a fully optimised website, ready to take on the international events scene at a whole new level.
Stay tuned for the release!
Got website needs?
Whether you need support starting, optimising or building on your existing website, we're always keen to hear from you and see whether we can support you in getting there efficiently and effectively. Don't hesitate to reach out.
Website hosting included for an accessible fee.